The fiction sequel to Johnny Pearce's dystopian pandemic horror (Survival of the Fittest: Metamorphosis [UK]), Survival of the Fittest: Adaptation [UK] is available both sides of the pond and elsewhere. Let us give you a ringing endorsement of the book:
"Eerily prescient, breathlessly paced and wonderfully written, this is a sublime story of survival and friendship in the face of unrelenting horror. It's the human heart that sets this tale of a post pandemic apocalypse apart from others in the genre. The characters never feel false―they're endearingly flawed, reacting to the unfolding terror in ways you can genuinely relate to and sympathise with.

"The writing, too, is a cut above much other fare in the genre. Pearce expertly weaves themes as diverse as the loss of parents and the existence of God in between scenes of suspense and creatures with a craving for human flesh.

"The undead may be the propulsion, but the characters and their interactions are the engine of the story. You find yourself rooting for them, bemoaning each moment of peril and cheering each narrow escape.

"If the first book was a slow burn of suspense, this sequel is a raging inferno of terror, burning through the pages with a ferocity that doesn't let up from the first page to the last.

"The greatest compliment to any book in a series is how eager you are to find out what happens next. When I'd finished Metamorphosis, I put the book down, took a deep breath, and asked when I could read the next instalment.

"If you like your horror well written with characters and situations you can believe and invest in, and a story that will have chewing your nails down to the quick, do yourself a favour and dive in."

Andy Logan, Creative Director, FavOURite Productions.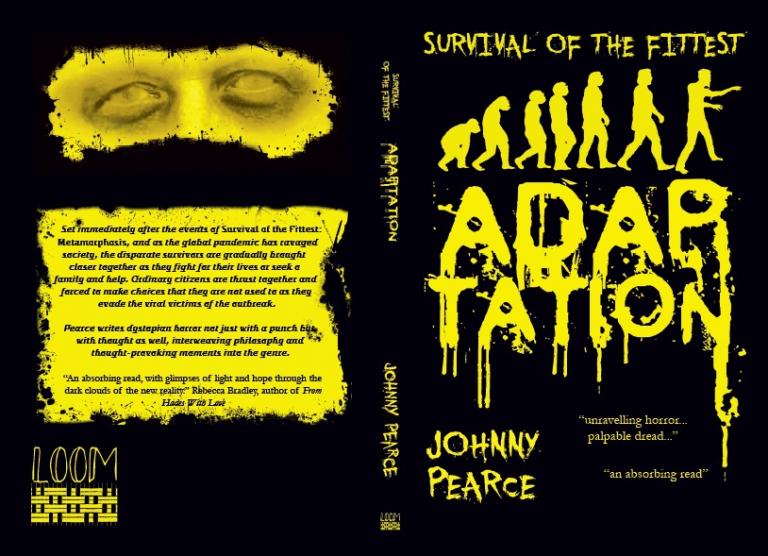 Ebook versions will follow in about a month. Please support my work by grabbing these titles!