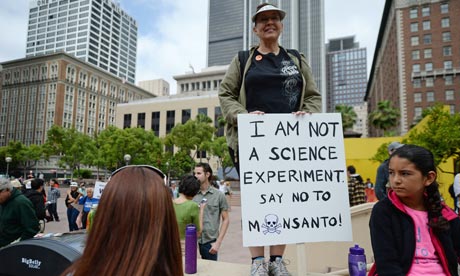 They proved it when they marched against GM crops:
"March Against Monsanto" protesters say they wanted to call attention to the dangers posed by genetically modified food and the food giants that produce it. Founder and organiser Tami Canal said protests were held in 436 cities across 52 countries.

Genetically modified plants are grown from seeds that are engineered to resist insecticides and herbicides, add nutritional benefits, or otherwise improve crop yields and increase the global food supply. Most corn, soybean and cotton crops grown in the United States today have been genetically modified. But some say genetically modified organisms can lead to serious health conditions and harm the environment.
… with no proof whatsoever!
I guess it's much more easier to protest against better and more food when you're a well-fed know-nothing.
Go tell African children they ought to die because you're too lazy to Google through a topic and have a ton of facts that would be harmful to your beliefs.