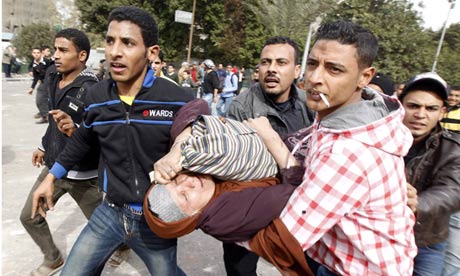 Sexually assaulting women, of course:
Amid Egypt's ongoing civil unrest, at least 25 women have been sexually assaulted during clashes in Tahrir Square, according to local women's rights campaigners.

In a typical attack, crowds of men quickly surround isolated women, groping them and attempting to remove their clothes. Some women have been stripped naked and one was raped with a bladed weapon, the campaigners said.
This is how you celebrate a 'revolution' created by a medieval, archaic and sexist superstition.
Keep on thinking religions are harmless.