GreaserCreatures, an Etsy seller creates the BEST prayer candles ever. Case in point: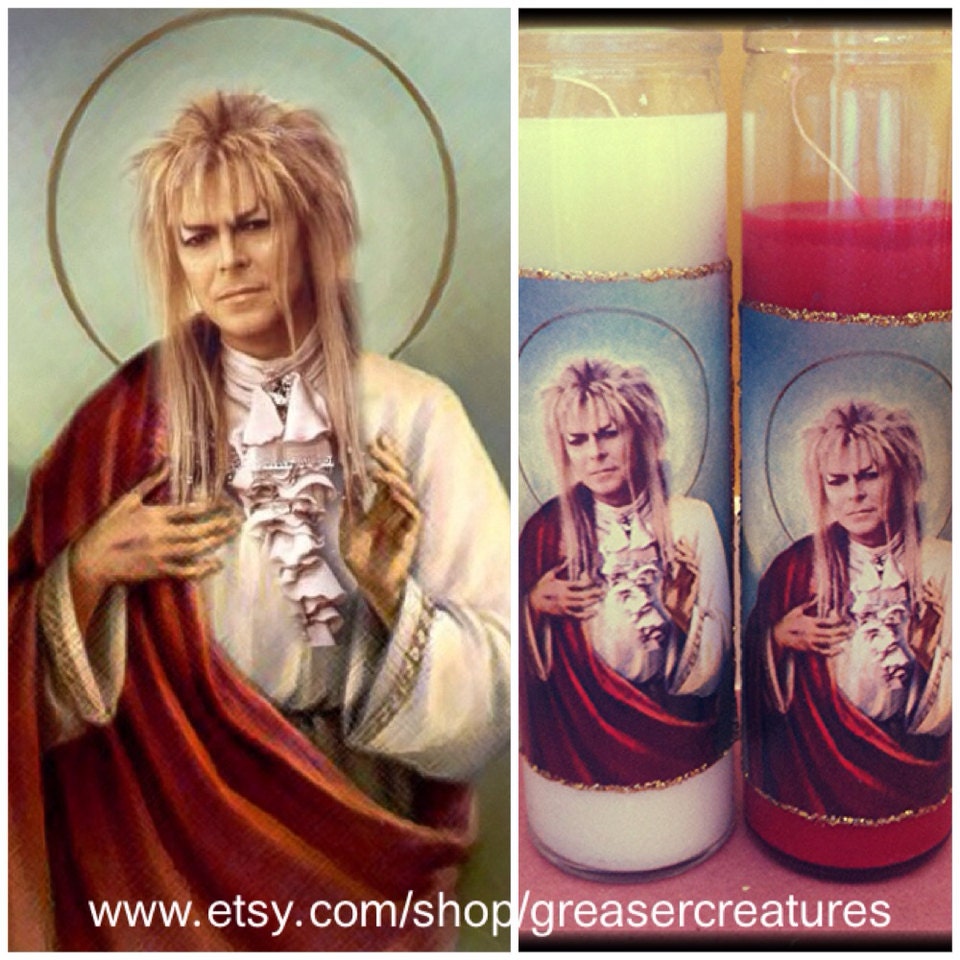 David Bowie is a saint I can get behind. 🙂 Not a fan? How about Saint Morrissey?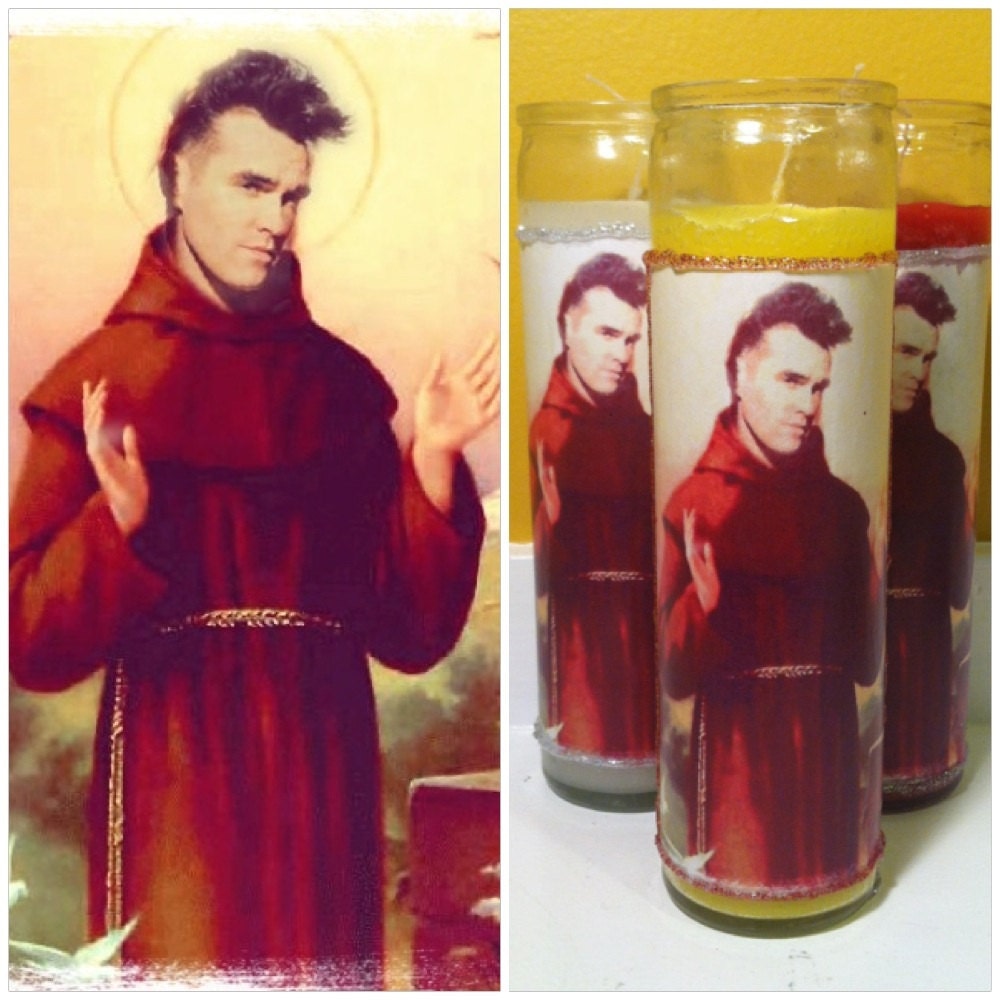 Saint Dolly Parton looks mighty awesome, too: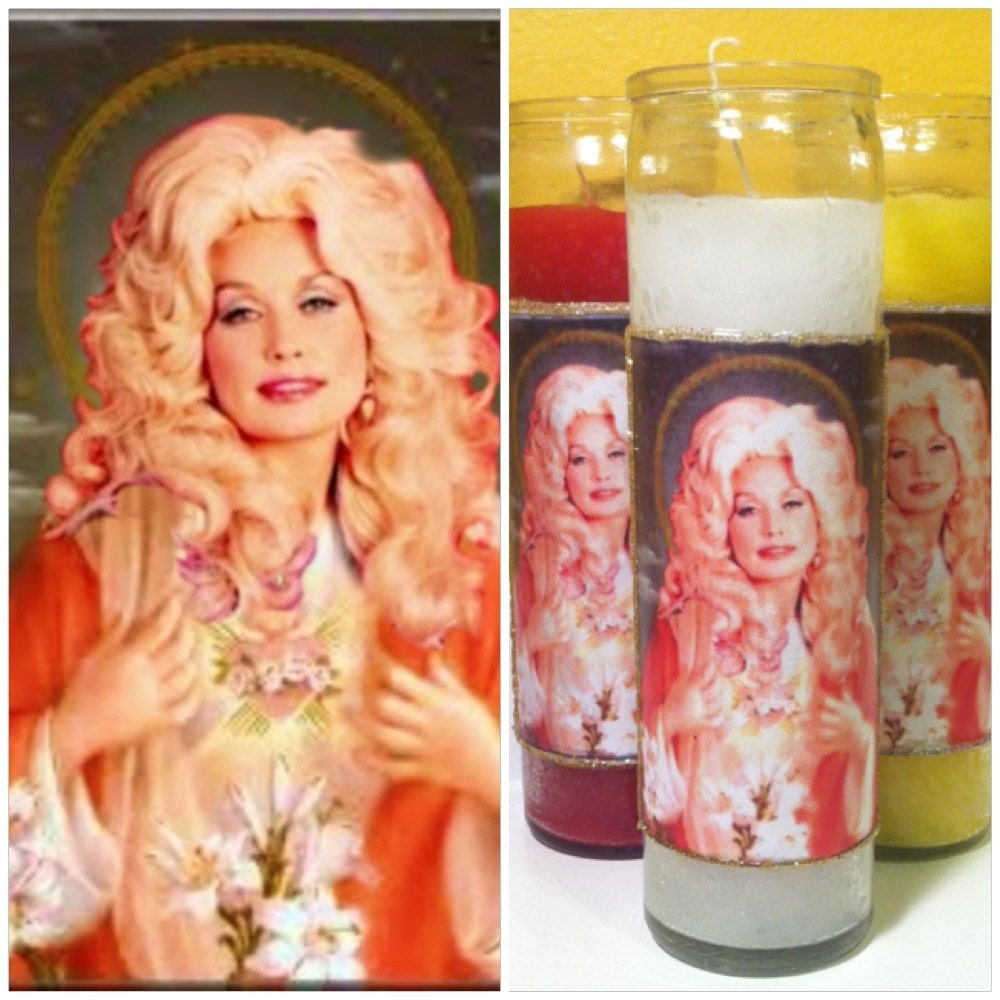 With 24 various saints available (Edgar Allan Poe, Elvis, Elvira, Audrey Hepburn, Marilyn Monroe, and more), be sure to click the link to view these gems in all their glowing magnificence.
Enjoy!