The Guardian reports this insanity:
Parents fatally whipped teen who wanted to quit church, New York court hears
A mother and father whipped their 19-year-old son to death with an electrical cord during an all-night spiritual counseling session triggered by his desire to leave their church, a a New York court has heard.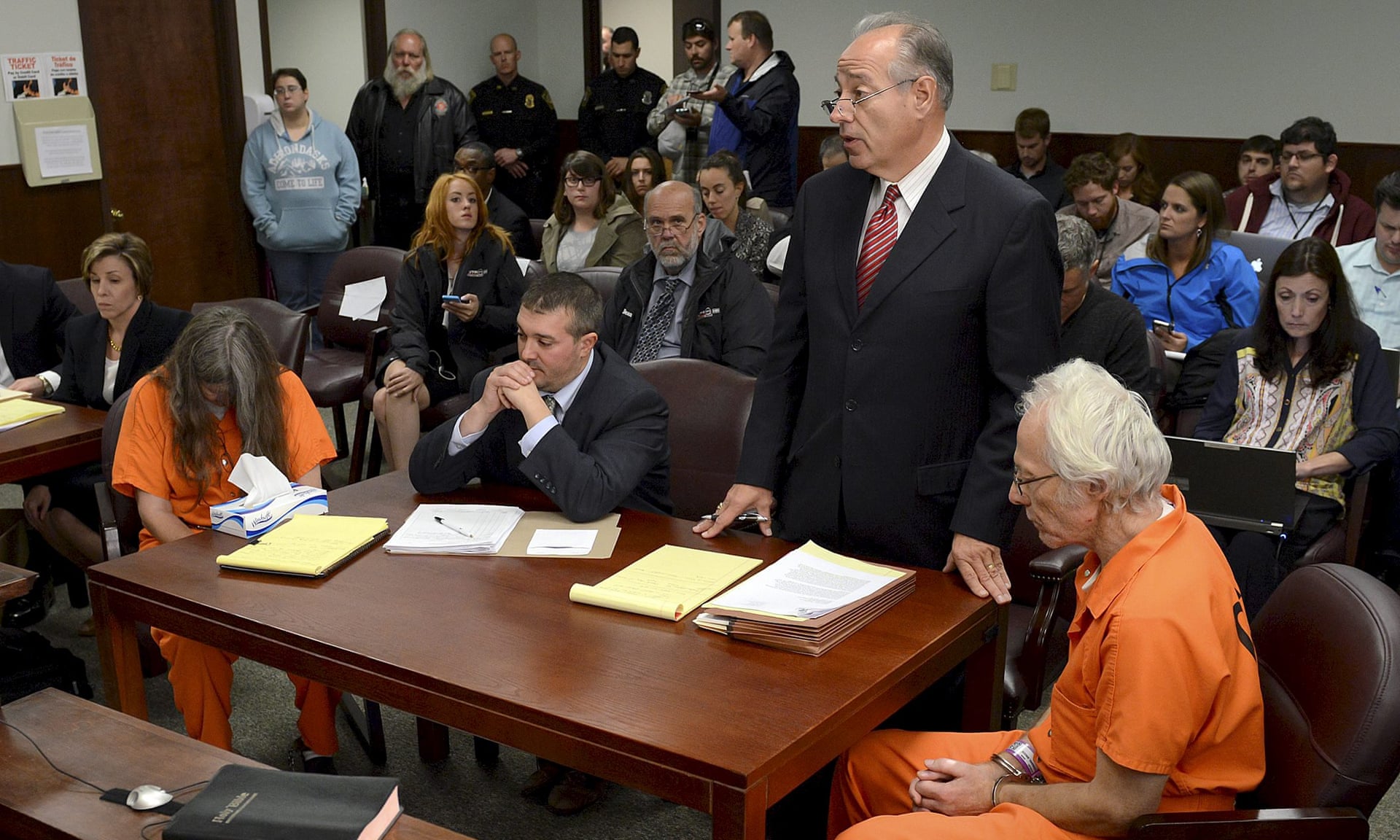 Lucas Leonard was subjected to a 12-hour ordeal by his parents, sister and fellow church members at the Word of Life Christian church in New Hartford, New York, on Sunday, police and witnesses alleged.
His 17-year-old brother Christopher was also beaten and was admitted to hospital in a serious condition.
The parents, Bruce and Deborah Leonard, are accused of manslaughter. At a court hearing on Friday, a judge ruled there was sufficient evidence to sustain the charges.
Four other church members, including the victims' 33-year-old sister, Sarah Ferguson, have been charged with assault. Their hearings will be held later. All six defendants have pleaded not guilty.
Church deacon Daniel Irwin testified at the hearing that he saw Lucas bleeding and in apparent agony. "Lucas was rolling himself back and forth on the floor and making a sustained, monotone moaning," he said.
He said he received a text message after services ended at 8pm on Sunday saying the Leonard family would be part of a counseling session with the church's pastor, Tiffanie Irwin, his sister. Irwin said he was not told what the session was about and didn't participate.
Watching through a window at around 10pm, Irwin said, he saw Bruce Leonard hit Lucas up to six times with what appeared to be a belt and hit Christopher. The young men winced, Irwin said, but Lucas did not try to defend himself.
Advertisement
Their mother hit Lucas with a cord out of anger over "things that he had said", investigator Todd Grant testified. He said he had not asked her what those things were. A neighbor, James Constantine, said Lucas had talked about moving on and had mentioned that he might join the army. Another investigator, Jason Nellis, said the mother told police the group took turns hitting Lucas and holding him down.
Irwin said that around 10am on Monday panicked church members ran up to him and said they thought Lucas was dead. Irwin said he dashed into the church to find Lucas lying motionless on the floor, and Lucas's father and brother and Irwin's mother, church spiritual leader Traci Irwin, trying to resuscitate him. Lucas was taken to a hospital where he was pronounced dead.
The defendants include Daniel Irwin's brother, Joseph Irwin. Asked after the hearing whether Daniel Irwin or any additional relatives could face charges, the Oneida County district attorney Scott McNamara said prosecutors "are looking at everybody that's involved". He later said he anticipated more people could be charged. Traci and Tiffanie Irwin have not been charged and have not commented.
Bruce Leonard's attorney argued during the hearing that prosecutors had not proved the couple intended serious injuries to their son. Deborah Leonard's lawyer said the mother felt helpless to stop an "intervention" that she had not expected to become so harsh.
The roughly 30-year-old Word of Life church once had perhaps 40 or more members but now counts closer to 20, authorities said.
There are thousands of small, independent Christian churches around the US, many of them following a very strict fundamentalist theology, said David Bromley, a religion professor at Virginia Commonwealth University. Their beliefs can lead to strong resistance when a member wishes to leave, he said.
"If you get into a very conservative group where there is only one way and God's wrath is about to be unleashed on humanity and we're the faithful remnant, then leaving the group is a very serious condition, from the point of view of members," Bromley said.